US Building Consultants, Inc Clients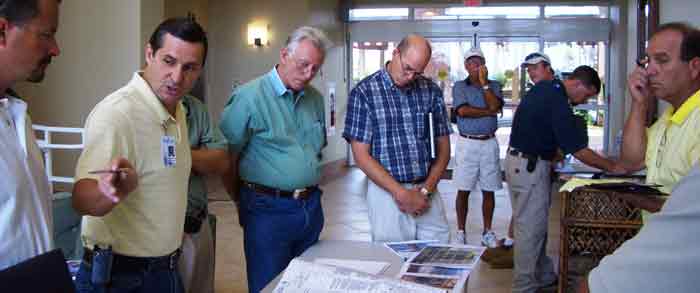 What just a few of US Building Consultants clients have to say:
It is vital for my practice to have professionals who will provide not only an honest assessment, but also an opinion that is supported by empirical evidence. US Building Consultants scientific approach to its expert services provides both of the above in that your firm takes the necessary steps to ensure that all opinions are precise.
Bryan R. Rendzio, Attorney with Franson & Iseley Law Firm

It was evident to me and to the group that you've put a lot of time and effort in presenting the material in a way that made it interesting. Your expertise in dealing with building envelopes is a great asset, which those of us at Ajax will rely on in the future to help meet moisture intrusion challenges. I believe our staff left with a better understanding of the issues discussed, and immediately started using this knowledge on their projects.
Joseph Tucker, Ajax director of field operations
USBCI succeeded where others failed. In our experience, US Building Consultants Inc has kept to high performance standards, their communication has been excellent and they have gotten the results we needed. This has been money well spent.
Jim Smith, President of Vinoy Place Condominium Association
USBCI has performed exceptionally well providing excellent services in getting our building repaired and completely waterproofed. We had serious challenges after construction but USBCI was able to come in, diagnose the problems, bring innovative designs and solutions that have saved us substantial costs in the remediation and waterproofing. We would highly recommend US Building Consultants Inc and we are continuing to use them on additional upcoming projects for our companies.
Jim Neely, Vice President of Construction management at Starwood
The USBCI team was very responsive, competent and professional during the entire forensic investigation. Communication with the team was excellent. The investigating, testing, data collected and analysis was extensive and exactly the high level of expertise needed.
J.D. Dunnigan, Association manager at Wolf Creek Condominium Association
I found US Building Consultants to be very thorough with their inspections and repairs. I also found them to be very cooperative and helpful through-out the entire project. I would not hesitate to hire them again.
Nick Luman, Condominium Manager for Beach place Association, Inc.
USBCI always operated in a timely, professional and courteous manner. I would without any reservation strongly recommend US Building Consultants Inc to anyone attempting to solve water infiltration problems.
Michael Rable, Exclusive Resorts, LLC